We are proud to announce that HACR's Director of Corporate Accountability, Eric Lopez, has been selected as one of 12 charitable sector leaders to complete the 2020 American Express NGen Fellowship! This year's cohort will engage in a nine-month program focused on adaptive leadership, systems change, and racial equity. We are honored to have Eric representing HACR and applaud him on this exciting achievement.
---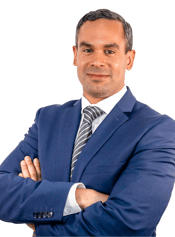 HACR Director of Corporate Accountability
This month, Eric Lopez, the Director of Corporate Accountability at the Hispanic Association on Corporate Responsibility, was one of 12 charitable sector leaders chosen to complete the 11th American Express NGen Fellowship. This nine-month program provides training focused on six areas: self-awareness, results-based decision making, systems change, racial equity, adaptive leadership, and network development.
According to Independent Sector, the organization responsible for nominating fellows, these leaders are all "emerging changemakers" under 40 and span non-profit sectors. The fellowship will help appointees expand their professional networks and provide them with the resources to advance missions in their respective fields. "The NGen Fellows program provides hands-on training to help participants develop results-driven strategies, hone their leadership skills, and encourage collaboration with all stakeholders," said Timothy J. McClimon, President of the American Express Foundation.
HACR would like to congratulate Eric on this profound accomplishment. In the midst of a health and economic crisis, his input, experience, and activism have never been more valuable. We wish him the best of luck throughout this fellowship and look forward to integrating his new strategies into our organization.