On November 14, 2018, the Hispanic Association on Corporate Responsibility (HACR) hosted its first Corporate Inclusion Index (CII) Awards Dinner at the J.W. Marriott hotel in Washington, D.C. PepsiCo served as the dinner's main sponsor.

The HACR CII Awards Dinner is based on HACR's CII ratings which are designed around two focus areas – a practice and outcomes assessment in the Employment, Procurement, Philanthropy, and Governance pillars. The HACR Corporate Inclusion Index (CII) is an annual survey that takes a comprehensive measurement of the business practices and strategies of participating companies. The HACR CII helps companies understand the Hispanic inclusion needs of business and benchmarks. The assessment examines key indicators by which companies evaluate progress on diversity and inclusion in order to help them identify opportunities for improvement or best practices for Hispanic inclusion. The HACR Award for Corporate Inclusion, (HACI) is given to companies who achieved a five (5) star rating in any pillar. This year there were a total of fifty participants. Thirty-seven are Fortune 100 companies, nine participated for the first time and the top five industries winning the HACI are banking, insurance, food & beverage, telecommunications, and healthcare.

The following companies won the 2018 HACI award in the following categories: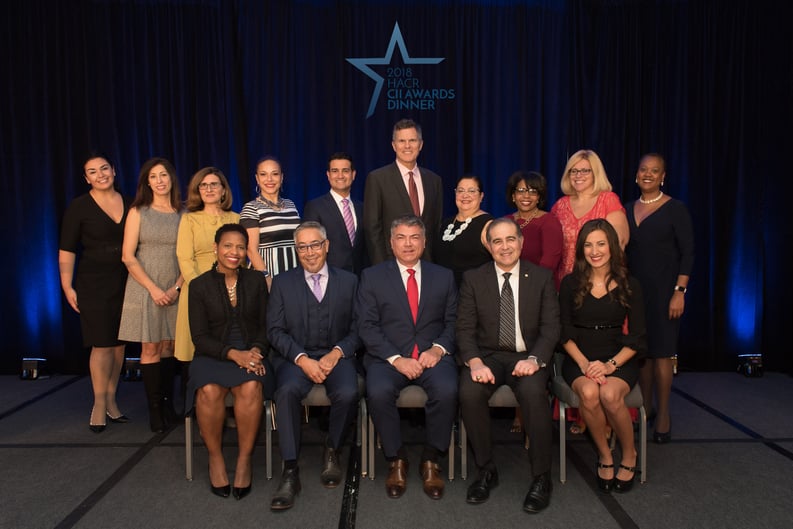 Employment: ADP, Aetna, Allstate Insurance Company, Anthem, AT&T, Cigna, Coca-Cola Company, Comcast NBCUniversal, GM, Humana Inc., Intel Corporation, Johnson & Johnson, JPMorgan Chase & Co., Metlife, Miller Coors LLC, Morgan Stanley, PepsiCo, Prudential Financial Inc., State Farm, Verizon, and The Walt Disney Company.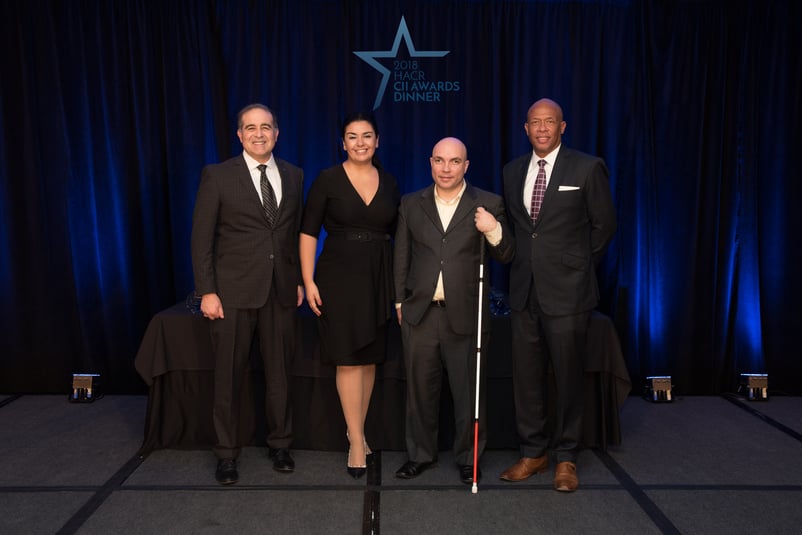 Procurement: Comcast NBCUniversal, Exelon Corporation, General Motors, and Walmart Inc.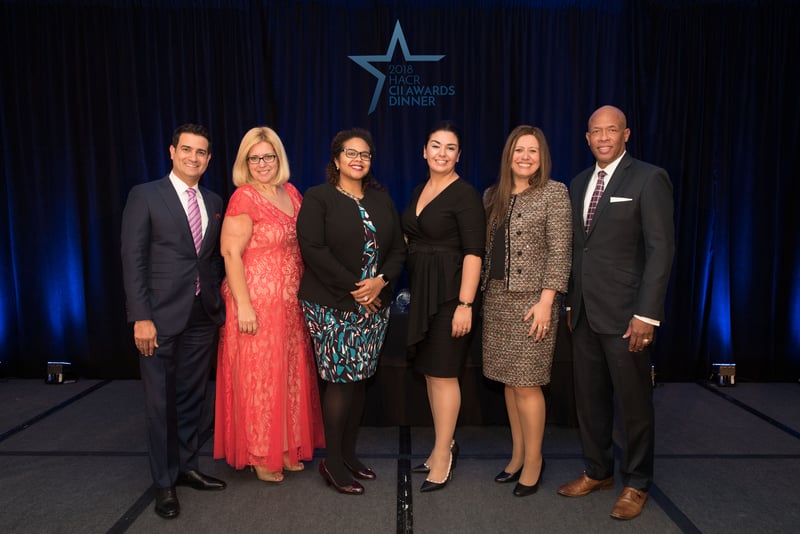 Philanthropy: AT&T, Cigna, Citi, Comcast NBCUniversal, Exelon Corporation, UPS, and Verizon.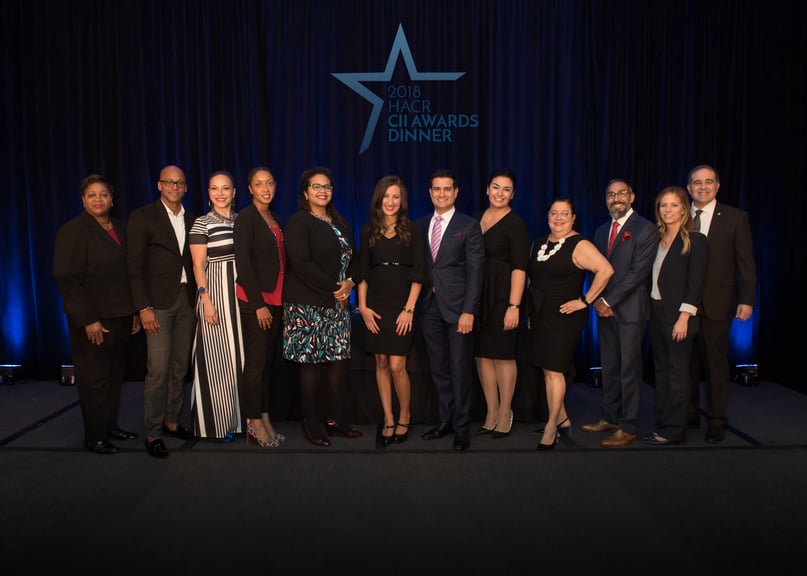 Governance: ADP, American Express, Cigna, Citi, Coca-Cola Company, Comcast NBCUniversal, Comerica Bank, General Motors, Marriott International, PepsiCo, Target, United States Tennis Association, and Verizon.

Comcast Corp. was the only Fortune 100 company to earn five stars in all four pillars of the HACR Corporate Inclusion Index.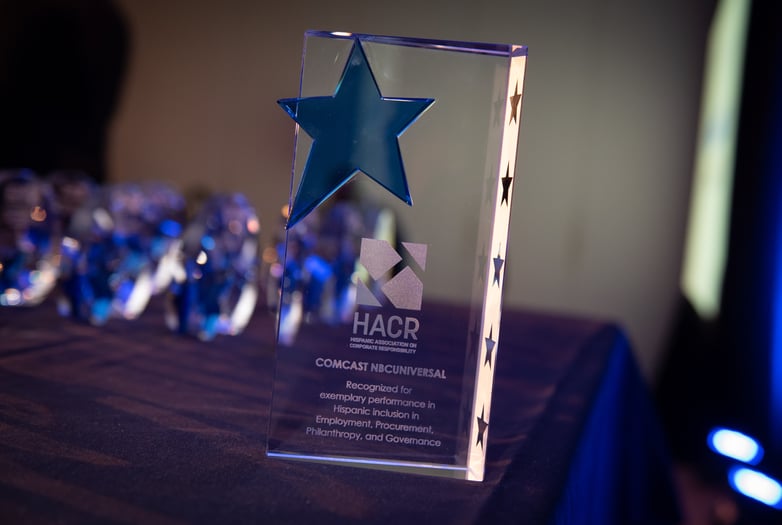 "Comcast NBCUniversal Telemundo is honored to be acknowledged as the only company to receive the HACR Award for Corporate Inclusion (HACI) in all four categories: employment, procurement, philanthropy and governance. We value our long-term partnership with HACR and its member organizations, and we are proud of our journey together to advance Hispanic inclusion across our businesses and the communities where our 195,000 employees live and work. We greatly appreciate this recognition, however we realize this important work is never done. We look forward to our future collaborations with HACR." said Comcast Senior Executive Vice President and Chief Diversity Officer, David Cohen.
Our 2019 Corporate Index Awards Dinner will take place in Washington, D.C. on November 20th at the JW Marriott Marquis. Come back to read our 2019 CII Awards Dinner recap.